I have one more another weblog in Japanese
[
healthful and handmade leisure diary
] up ♪
Check this out ,please ^^

I'm keeping on listening to English conversation every day.
Studying is Fun !

Today's English frases.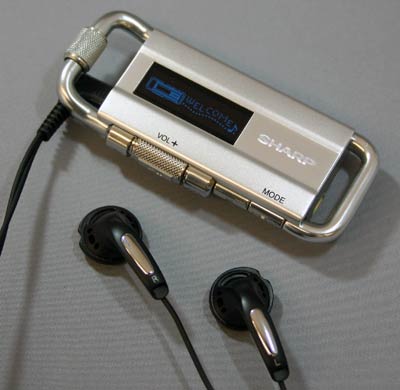 My new friend is the "degital audio player :MP-S 200 made by SHARP" to study English conversation.
I need to have skill of lisening English right now.
Then,I bought this one.
This one is very small and handy.
Anytime ,always ,it's posible to study English for me.
I wish I could make a convesation in English easily.
I 'm going to study English hard !!

HAPPY NEW YEAR!!
My motto of this year is
[
Fortune comes in by a merry gate
.]
Let's keep smiling(^_-)-☆
in Japanese (日本語で♪)