Curing Japan team beat Canada team.
2006年 02月 19日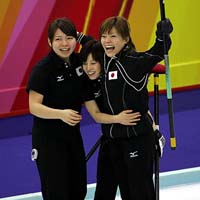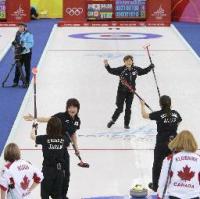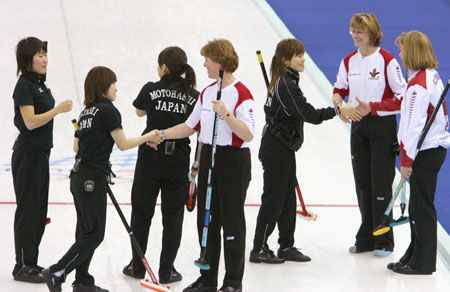 Japanese team won to veteran Canada.
It was defeated at Canada in the Nagano Olympics before.
Therefore, it seems to be very glad.
****************************
The friend lives in Calgary in Canada. She lived in Japan for four years.
Perhaps, I think that she also was paying attention to this game. She loves Japan. Is it glad for Japan to win or not ?